Get to know us
Meet the SWFPA team
Formed in 1943, the Scottish White Fish Producers Association (SWFPA) represents around 200 vessels and 1,400 fishermen. Here you can learn about our staff and committees who work behind the scenes to give Scotland's fishermen a voice in the political arena.
The SWFPA Team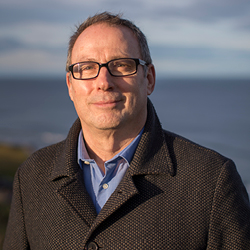 Mike Park
CEO
Mike's fishing career spanned 30 years (25 of those as a skipper and vessel owner). Originally joining the SWFPA board in the 1990s, Mike has served as SWFPA's chief executive since 2008.
A member of various other fisheries- and conservation- focused organisations, Mike was the WWF International Sustainability Award recipient in 2011.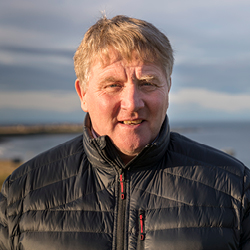 David Milne
Chairman
Having served as skipper of his own vessels for 30 years, David became Chairman of SWFPA in 2011. He was previously the Chairman of our White Fish Committee.
David owns and operates the fishing vessel Faithlie (FR220), which pair-trawls in the North Sea and Scotland's west coast. He currently lives in Fraserburgh, the largest Nephrops port in Europe.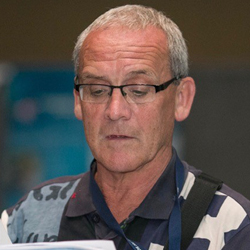 Kenny Coull
Fisheries Policy Officer
Kenny began his career at the Marine Laboratory in Aberdeen, where he spent over 40 years overseeing and managing fisheries data collection, both at ports and onboard vessels. He then spent seven years at the Scottish Fishermen's Federation before joining SWFPA.
As our Fisheries Policy Officer, Kenny continues to develop the relationship between the science and industry sides of the Scottish white fish sector.
Committees
SWFPA consists of six committees, each one designed to support a different area of Scotland's seafood production industry and their members.
Joint Committee: White Fish & Shelf Edge
Vice Chairman White Fish: Iain Harcus
Chairman Shelf Edge: Peter Lovie
Vice Chairman Shelf Edge: Alan Addison
Joint Committee: Inshore & Nephrops
Chair Inshore: George West
Vice Chairman Nephrops: Bill Wiseman

Scallop Committee
Chairman: Andrew Brown
Vice Chairman: Gary Buchan
Mallaig & North-West Committee
Chairman: Mark Robertson
Vice Chairman: Ross Skinner
Awards
SWFPA has won numerous awards over the years. Recent honours include the Global Conservation Prize, which WWF awarded to our CEO, Mike Park, for 'his work in encouraging sustainable fishing practices in Scotland and beyond.'
We also won Best Project at The Ocean Awards 2016 for our work on rebuilding North Sea cod stocks, and we were a winner on the Scottish Green List in 2010 for our commitment to sustainability.
Learn More
If you want to find out more about SWFPA, browse our website or get in touch.
We're always eager to discuss new ways to protect and promote Scottish fishermen and Scottish seas.